2023 Ram Sale
Thursday 9th February 2023 at 1.00pm. Inspection is from 9am.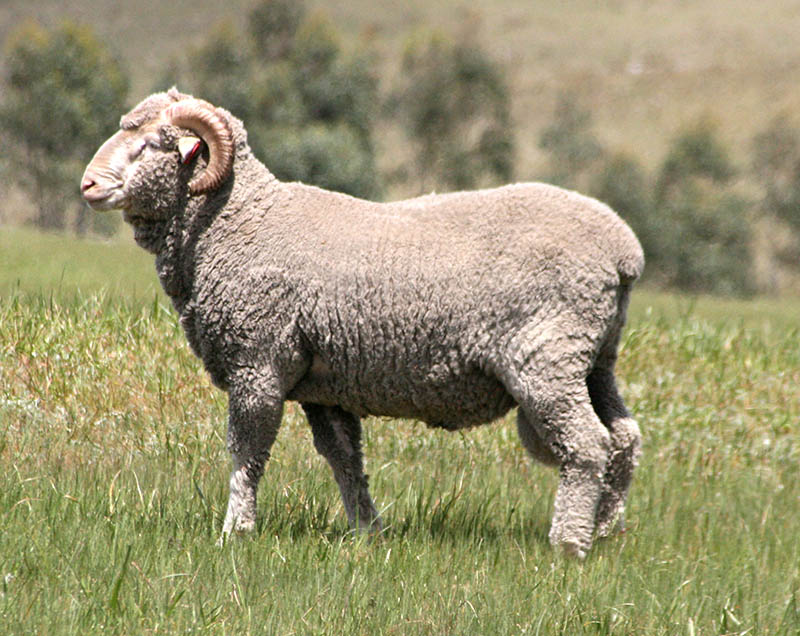 Karori Merinos
Karori Merino wool redefines superfine wool.  It offers a unique experience in luxury to the discerning buyer.   Karori Merino wool is the reinvention of wool.  Super softness is the essence of Karori Wool.
Today's Karori wool comes to you from the clear air and prime pastures of the Northern Tablelands of New South Wales, Australia.  By employing the latest genetic techniques, Karori's supersoft, superfine wool represents the culmination of three generations' of knowledge, breeding expertise, dedication and innovation. Karori Merinos is run by Rob & Katrina and Edward & Karen Blomfield who take great pride in their sheep and in the magnificent fibre they produce: the softest superfine wool in the world.
Paramount is the welfare of our sheep and care of the environment in which they are raised.  We adhere to the highest ethics in animal welfare. Karori Merinos are not mulesed and we try and minimise the use of external chemicals.  In the wide open spaces of our farms, the sheep thrive on rotational grazing on improved pastures all year round.
Holistic farm management practices ensure respect for the natural environment, the soils, the pasture and the sheep, protecting and maintaining all in the best of health.
Karori's unique wool is sculptured by nature.  Its natural properties make it soft & gentle on your skin to enhance your wellness.
Karori Merino's Superfine wool boasts:
Committed family-owned farm producers
Soft & Gentle on your skin
Totally natural & renewable
Durable
Ethically produced
Highest animal welfare standards
Environmentally friendly & Sustainable
Traceable
---
---
Profitability in wool growing can come in many forms. It can come by increasing fleece weight or by decreasing
micron or by increasing body weight in order to sell surplus sheep for more money. Breeding high numbers of tops in your breeding program can also impact on profitability. Most people try to improve all these profitability parameters.
We at Karori aim to increase our profitability by not only improving these profit drivers but also by producing a
superior fibre that can make exceptional garments for the discerning consumer.
The dream of every woolgrower is for processors to recognise the superior fibre characteristics of the wool they produce and to understand how this wool can make superior garments that can bring a premium price for both the woolgrower and the retailer. Some processors are beginning to recognise that the "blending" of wools in the past to meet a minimum specification has not served the superfine industry well and they are prepared to pay a premium for top quality wool. A 10% increase in price will create more profit for your business than all the genetic gain that has been achieved over the last 10 years.